Elkat Company Sp. Z o. o. Sp.k. is a producer of top-quality components used for low voltage devices (up to 1kV according to technical standards IEC 60947) with nearly two decades of experience. The company focuses on manufacturing insulated comb busbars along with distribution and universal blocks suitable for usage mainly in switchgears.
Elkat's first manufacturing line originated as a family project commissioned in the year 2003 in response to high market demand. Ever since that moment we have ensured to take care about the product quality and user safety, meaning :
we have obtained all the necessary certificates,
       

we collaborate only with spoolers who meet our rigorous quality standards,

       

all of the prefabricated products are made in Europe,

       

we only use materials of the highest quality,

       

quality control is performed constantly.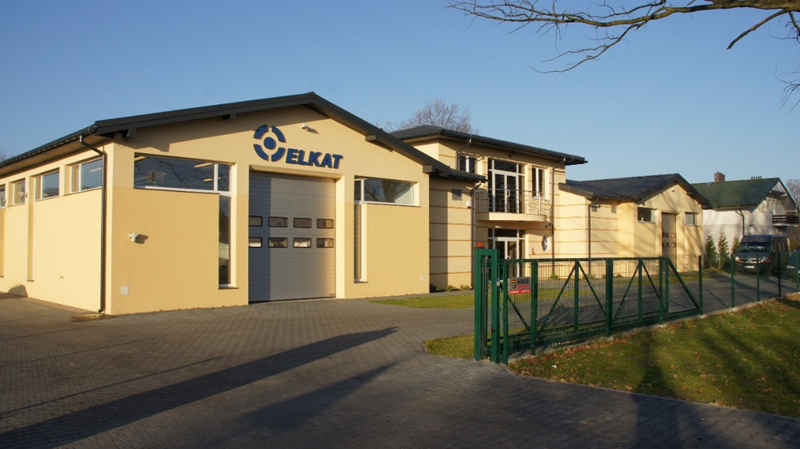 At this moment Elkat company is hiring over 20 employees and has become the top producer of insulated busbars in Poland. The demand for our fine product meets possibilities to grow even bigger. So does the perspective of becoming a well-known manufacturer across many countries. We are already in partnerships with many of the most important countries being in the business, such as :
Belgium

Sweden

Portugal

France

Bulgaria

Singapore

Dubai

Saudi Arabia
In order to meet our vision of expansion, we make sure to be attending each and every edition of business and development trade fairs we can. We were present in : 
.
Frankfurt Light + Building trade fair, editions in 2016, 2018 and 2022.
Hannover Messe in the year 2017 and 2022
Dubai 2021 ,,the big 5" trade fair.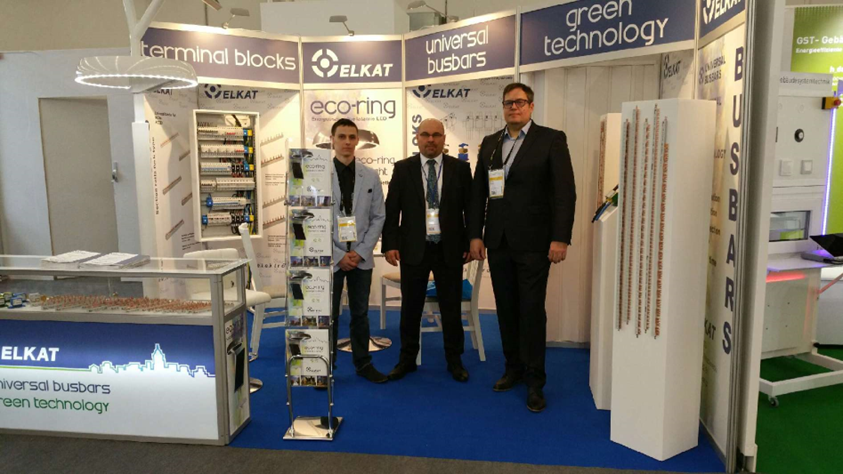 .
In order to meet our production goals, at the beginning of 2023, we are launching a new section of our plant which will enlarge the available space by 500m3. According to it, we host a large conference where we are going to raise the subjects of :
.
– reduction of harmful substances and emitted pollution – CO2 emissions cut by 14,06 tCO2/year (2023)
– employment increase
– secondary use of waste – 10 tons a year (2023)
– Launching improved products using new technology
– Increase in profit and revenue
– Increasing the competitiveness and the potential of export sales
Our products are fully designed, pre-tested and manufactured directly in our facility. We use advanced 3D programmes in order to best depict and design. Since 2017 we have our own laboratory made for testing our prototypes, which only gets better with time and investments.
We also work with many external certified labs. We organize our own plastic extrusion facility in house and keep all other manufacturing processes to our hands. The bare materials that are being used come from Poland and the EU.
Our range of products consists of over one hundred models of busbars. The most dynamically growing second product family is the distribution and universal blocks category. The High manufacturing standard makes them a desired solution in many nations. You can find out more about our products in our new catalogue for 2022.
The high quality of all our products is confirmed with certificates (TUV Certificate "checked product" and CE certificate) given by independent organizations, but it is also verified by our client's opinion. Our prices and conditions of cooperation are competitive with other companies in Europe and worldwide markets.